Casey's Challenge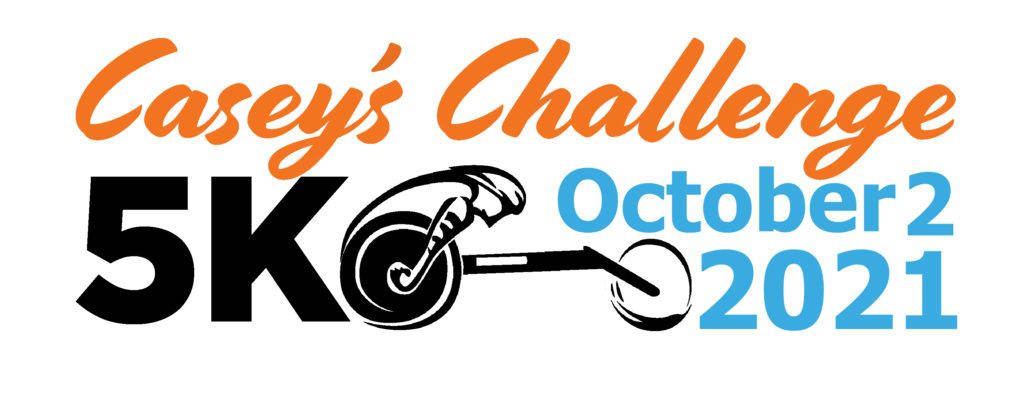 Walk, run, or roll with us at our annual Casey's Challenge 5K! Compete for the top time in your division to take home a trophy. Grab your friends, family, or coworkers and register as a team for the opportunity to take home our coveted Wheel of Excellence!
About Casey
Casey was born with spina bifida that left him paralyzed from the waist down. From a young age, he had the opportunity to participate in adaptive sports which changed his life. He desires to see other individuals with physical disabilities healthy, active and participating in sports.
2021 Event Information
Casey's Challenge will feature an in-person 5K run/walk, 5K wheelchair race, and a virtual event.
Saturday, October 2, 2021
7:30 a.m. Registration Opens/Packet Pick-Up
8:25 a.m. Wheelchair 5K Race
8:30 a.m. Ambulatory 5K Run/Walk
Western Reserve Insurance Group
2865 Benden Drive, Wooster, OH 44691
Volunteer: Willing to support our mission through the donation of your time?  Click here to sign up as a volunteer.
If you're interested in sponsoring our 2021 Casey's Challenge, please contact Lisa Followay.
2020 Event Recap
Thank you to all participants of our 2020 Virtual Casey's Challenge! It may have been a much different experience than what we're used to, but we're so grateful to everyone that stuck with us and continued to support the event. Check out our blog for a full recap of the virtual event. We can't wait to see everyone back in person for our 2021 Casey's Challenge!
Special thanks to our 2020 sponsors:
Platinum:
Gold:
Akron Children's Hospital
Aultman Orrville Hospital
Bridgestone
NOOMA
Silver:
AC Split Bolt
Apple Creek Banking Company
Commercial Savings Bank
Kiwanis Club of Wooster
Veterinary Wellness Partners
Wayne Savings Community Bank
Click here for the 2020 results page.